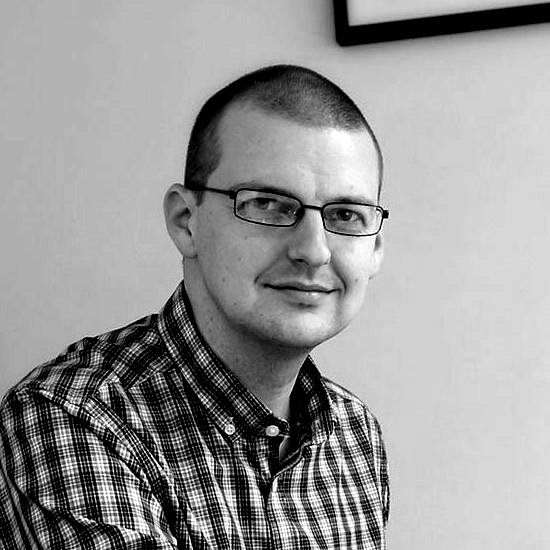 Obsessive
Compulsive
Developer?
Am I obsessive? Yes.
Am I compulsive? Yes.
Is this a disorder? Absolutely not.
These are just the things that make me good at my job. I obsess over detail and I'm compelled to do good work. I like things to be organised and exact.
I also carry wet wipes with me everywhere so I can always wash my hands, fixate on placing pint glasses exactly in the centre of beer mats instead of listening to the conversation, and sometimes wake up in a cold sweat after dreaming of typos in WhatsApp messages. But that's just everyone, right?
Seriously though, genuine OCD can be a debilitating condition and I would hate for anyone to think I was belittling or mocking sufferers. If I have some OCD personality traits, I am just trying to embrace them.
Speaking of debilitating conditions, I support Nottingham Forest (I even wrote a book about them) and Notts Outlaws. However, I will work with Derby County fans and for Derbyshire companies providing they accept my condition that I will spend all their money on stuff from the City Ground / Trent Bridge club shop.
I'm a Labour Party member and a bit of a lefty. I don't care about my client's political views, but I will not work for companies that mistreat their staff or are otherwise engaged in morally dubious activities (see previous point about Derby County fans).
My biggest professional motivation is to help small businesses grow, which lets them take on more staff and makes everyone better off. I offer value in both my technical knowledge and my experience working in a range of industries. My aim with all clients is to become a collaborative partner rather than just a service provider (but I promise not to sulk too much if you ignore my advice).
Building websites since 1997
(and good ones since about 2008)
My first experience of coding was in the early '90s, poking around in the files of QBasic games like Nibbles and Gorillas. I turned Nibbles into a Jurassic Park simulator… yes, I was that cool.
I built my first website in 1997, on the topic of the multiplayer shooter Quake II, which my dad allowed me to play for one hour of dial-up internet a night (so exactly when I found time to publish a website I don't know).
Two years later, while in sixth form, I launched Lost That Loving Feeling, a satirical Nottingham Forest fan site that endures/is endured to this day.
I trained as a journalist, but during my university days I built sites for local bands and a couple of small businesses. My coding skills – albeit limited to HTML, CSS and rudimentary JavaScript – came in handy for my first few jobs writing online content for local newspapers and BBC Nottingham.
As my writing career progressed, I continued to create sites and worked for an online wholesaler for a while, but it wasn't until the late 2000s that I started using the WordPress CMS to publish my work and learned PHP so I could customise my templates.
After building up a portfolio in my spare time, I started freelancing as a developer in 2011, soon progressing from simple websites to complex online business systems.
I landed my first agency job in 2015 and won a few awards the following year, dontcha know. I then moved to another of the East Midlands' best-ranked digital agencies before stepping back into freelance work.
You can read my full employment history in my CV.