Saturday, May 21, 2022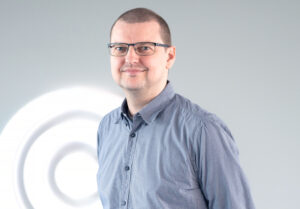 📢 It's official! I've been settled in for a while but it's time to formally announce that I have joined the team at prestigious digital marketing agency Clicky Media on a full-time basis.
My new job title is UX and Conversion Developer which is a really great reflection of the work I'm now doing – focusing on optimal user experiences to help our clients get results.
Clicky are based in Chester, but I'm mostly working remotely from my home in Nottingham with the odd trip up to the North West to see the rest of the team. As a company, everyone is keen to follow progressive working practices and employee welfare is also a high priority, which is one of the reasons I decided to join them for the next step in my career. 🎯
I'd also like to take this opportunity to thank my amazing freelance clients over the last few years and wish them well with their future projects!